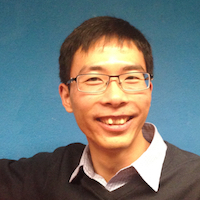 Jack of all trades, Master of Science, Doctor of Philosophy.
Hello, this is my personal website. I am currently Research Associate at University of Luxembourg. From 2015 to 2018, I was a PhD student at the SERVAL group of SnT research center, University of Luxembourg. My supervisor is Prof. Yves Le Traon and my daily supervisors are Dr. Tegawendé F. Bissyandé and Dr. Jacques Klein.
Previously I worked as Technical Director and Board Director at Yabroad from 2012 to 2014, and as Research Scientist at Ericsson Research NomadicLab in Finland from 2011 to 2012.
I received Master of Science degrees in 2011 from Aalto University  in Finland and  Royal Institute of Technology (KTH) in Sweden, from the Erasmus Mundus NordSecMob Program. I received my bachelor's degree in Software Engineering in 2009 from Jilin University in China.
In my spare time I enjoy reading novels, books on psychology and economics, and classic literature. I actively join startup meet-ups. I also like cycling and swimming.
To contact me, please send an email from here.