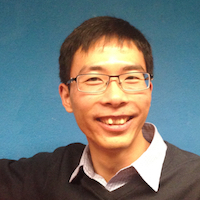 Hello, this is my personal website. Since January 2015, I'm a PhD student at the SERVAL group of SnT research center, University of Luxembourg.
Previously I worked as Technical Director and Board Director at Yabroad from 2012 to 2014, and as Research Scientist at Ericsson Research NomadicLab in Finland from 2011 to 2012.
I received Master of Science degrees in 2011 from Aalto University  in Finland and  Royal Institute of Technology (KTH) in Sweden, from the Erasmus Mundus NordSecMob Program. I received my bachelor's degree in Software Engineering in 2009 from Jilin University in China.
In my spare time I enjoy reading novels, books on psychology and economics, and classic literature. I actively join startup meet-ups. I also like cycling and swimming.
To contact me, please send an email from here.